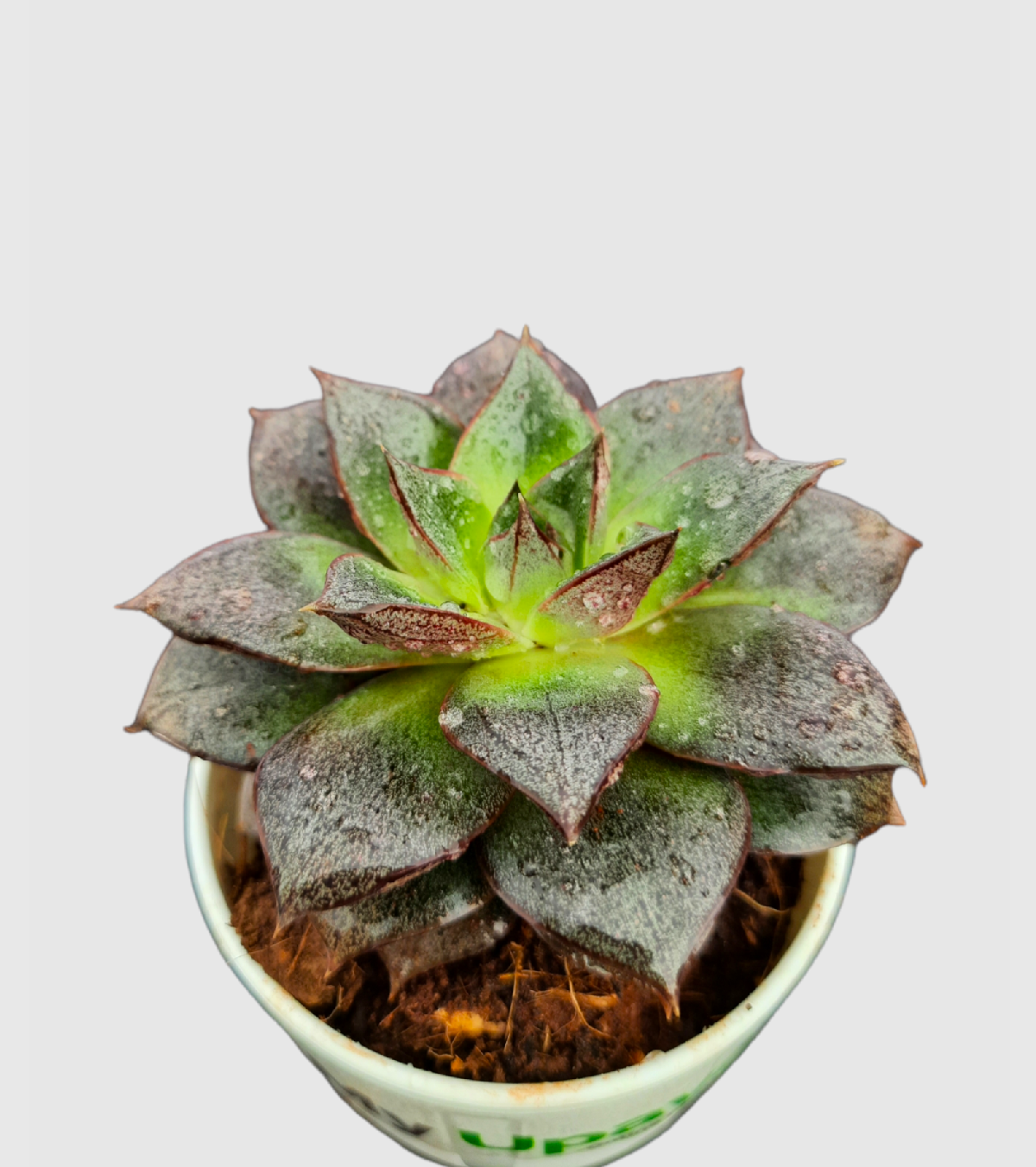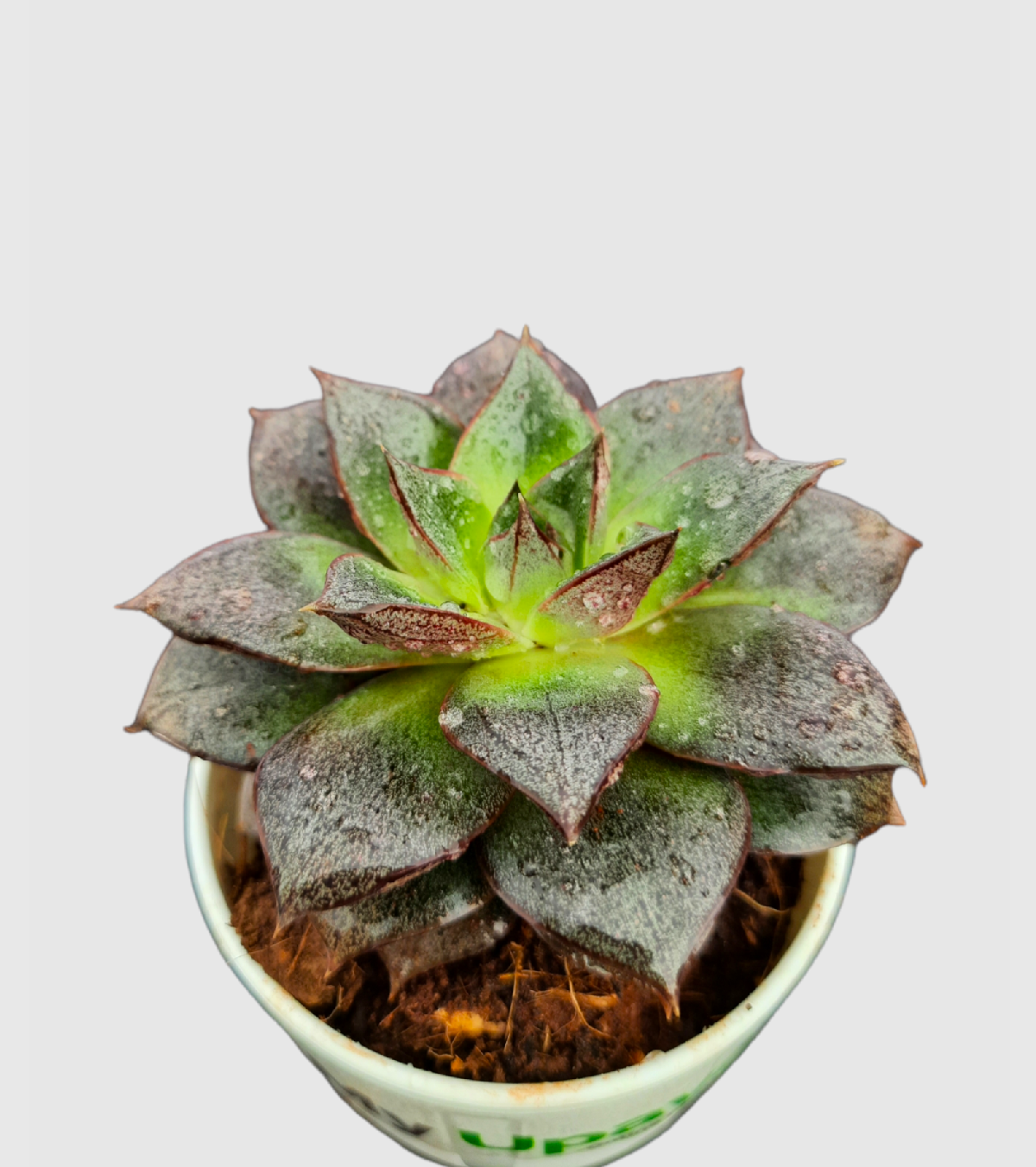 Help me grow!
Bright light suits me best (I'm from the cactus family), but avoid direct harsh sunlight.
I like it when it's warm between 22 to 35 degrees Celsius. If you're placing me outdoors, bring me in if the temperature drops below 18 degrees Celsius.
I need excellent draining soil. Keep the soil moist, especially during spring-summer.
Water me only when the soil is dry to the touch because overwatering can kill me. Water only my soil, never my leaves.
I am a hardy plant and don't need fertiliser.
FAQs
Why are my Echeveria Lotus Chinensis Plant leaves becoming darker? The plant is looking strange too. Why?
My leaves can turn dark or black if they are mushy. This means that you're watering me too much and causing root rot. I like the sun, so if you keep me away from the sun, I'll stretch towards it and look stretched out and leggy. Place me in a spot with better sunlight.


How do I grow more Echeveria Lotus Chinensis Plants at home to make my garden complete?
The easiest way to grow more plants like me is through leaf cuttings. Gently remove a leaf (wiggle gently to loosen it), place the single leaf in a soil mix, and care for it until roots sprout. Repot it as and where you like.
Echeveria Lotus Chinensis Plant
₹500
---
---
Looking to add a little life and greenery to your office desk or home which doesn't need too much maintenance - then the Echeveria Lotus Chinensis Plant is perfect for you. The Echeveria Lotus Chinensis Plant is a small succulent with symmetrically arranged rosettes with green leaves and red margins that look like a lotus in bloom, hence the name. This is a tough little, fast-growing plant. Being a native of dry climates like the cactus, this plant grows upto 15 cm in height. The Echeveria Lotus Chinensis Plant is the perfect plant for home or Rock gardens, Balconies, bedroom tables, windowsill, tabletop or any place which needs a little bit of greenery.
Up, Close & Personal!
Get your plants ready to slay!
100% Secure Payment
Secure payment with no doubt
Free shipping
On orders over ₹999.00
Add a Review
Your email address will not be published. Required fields are marked *