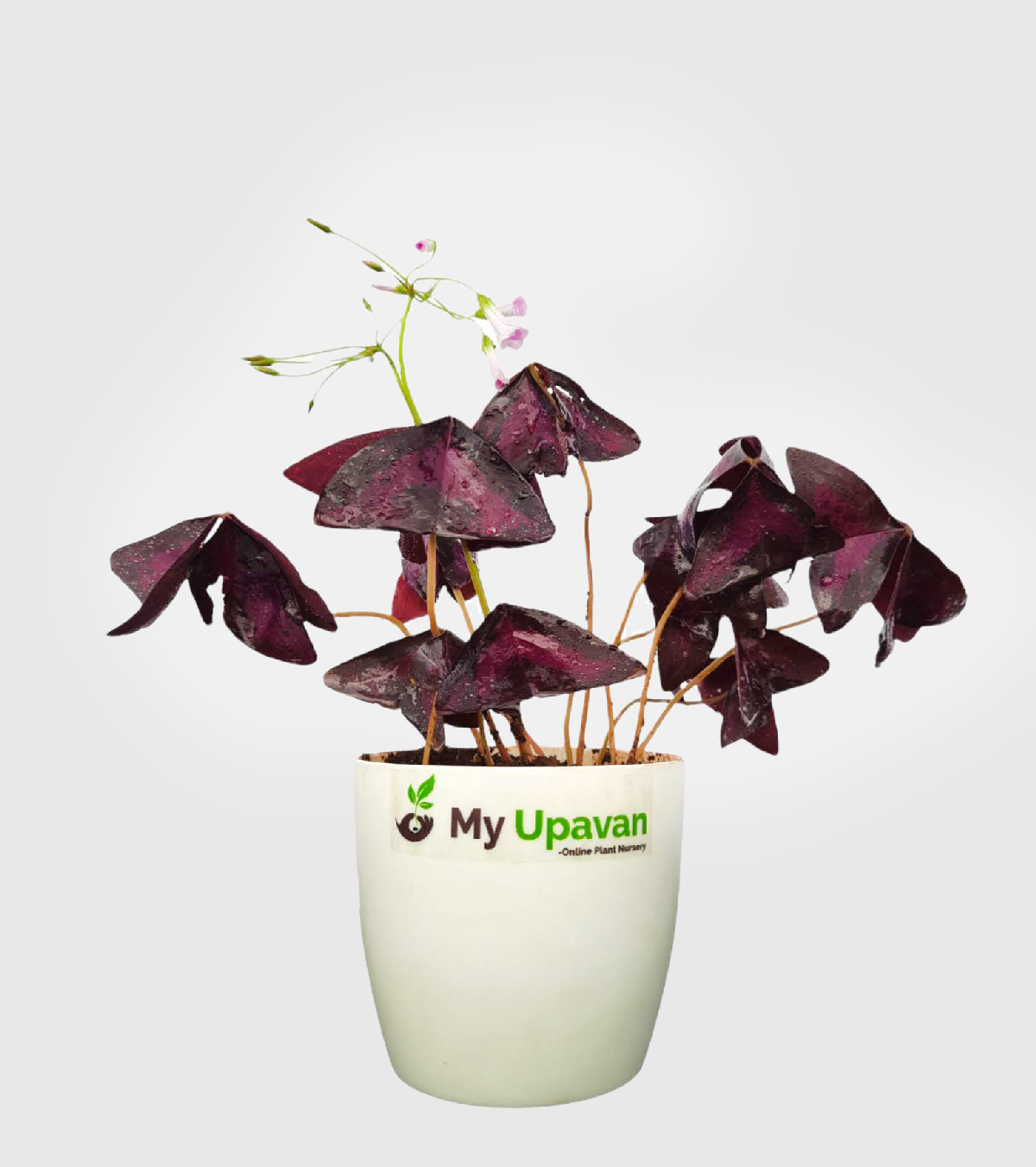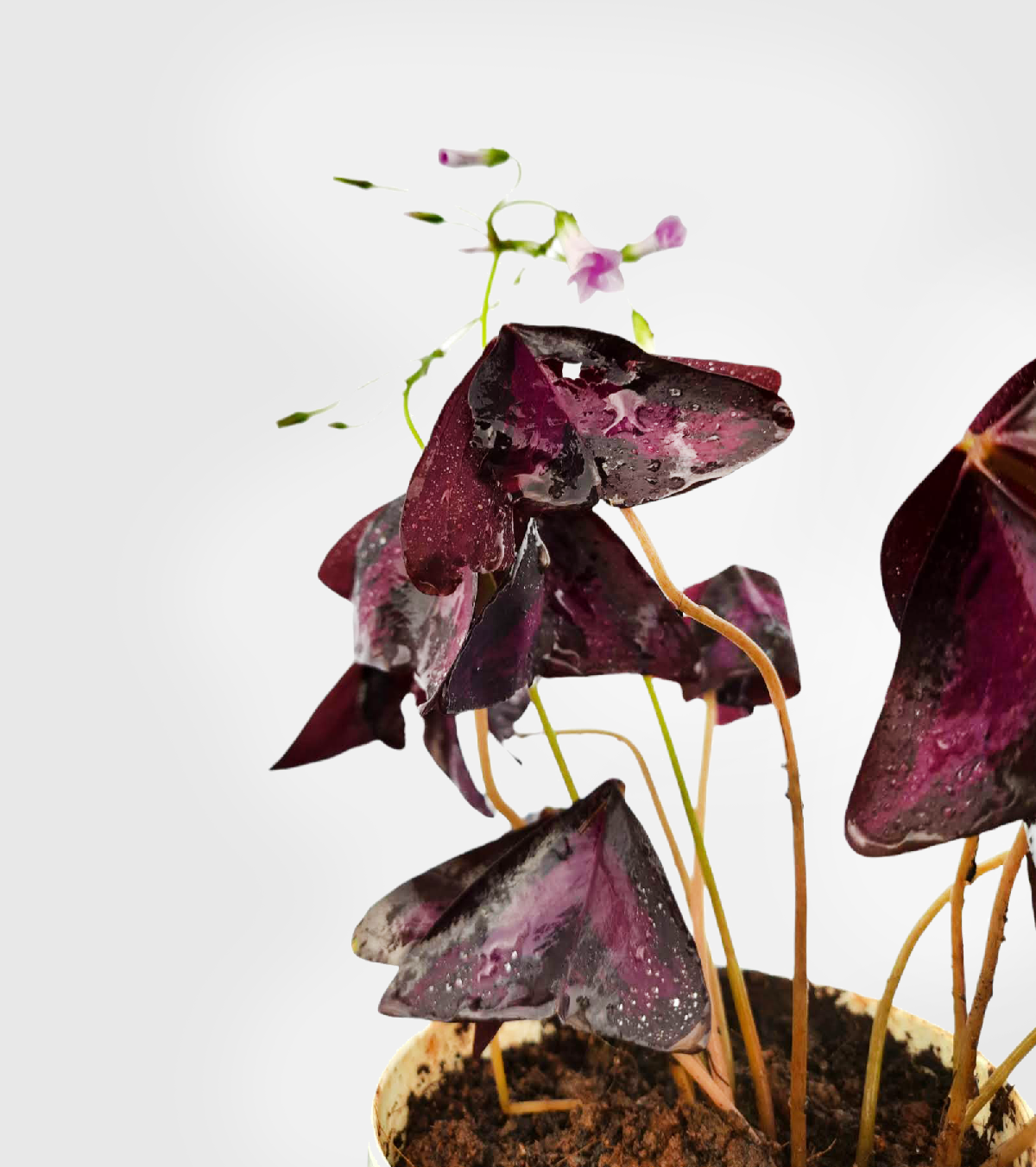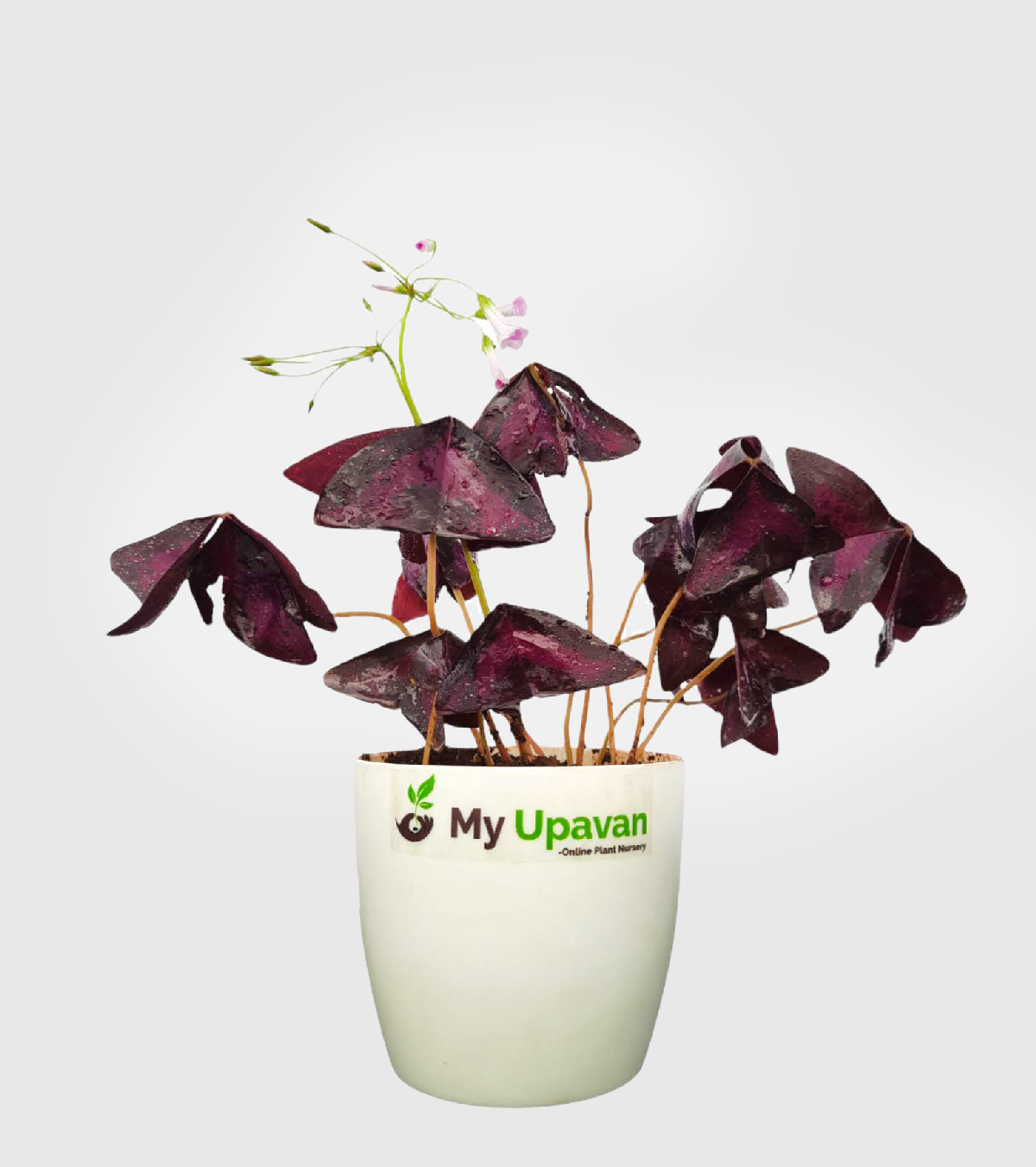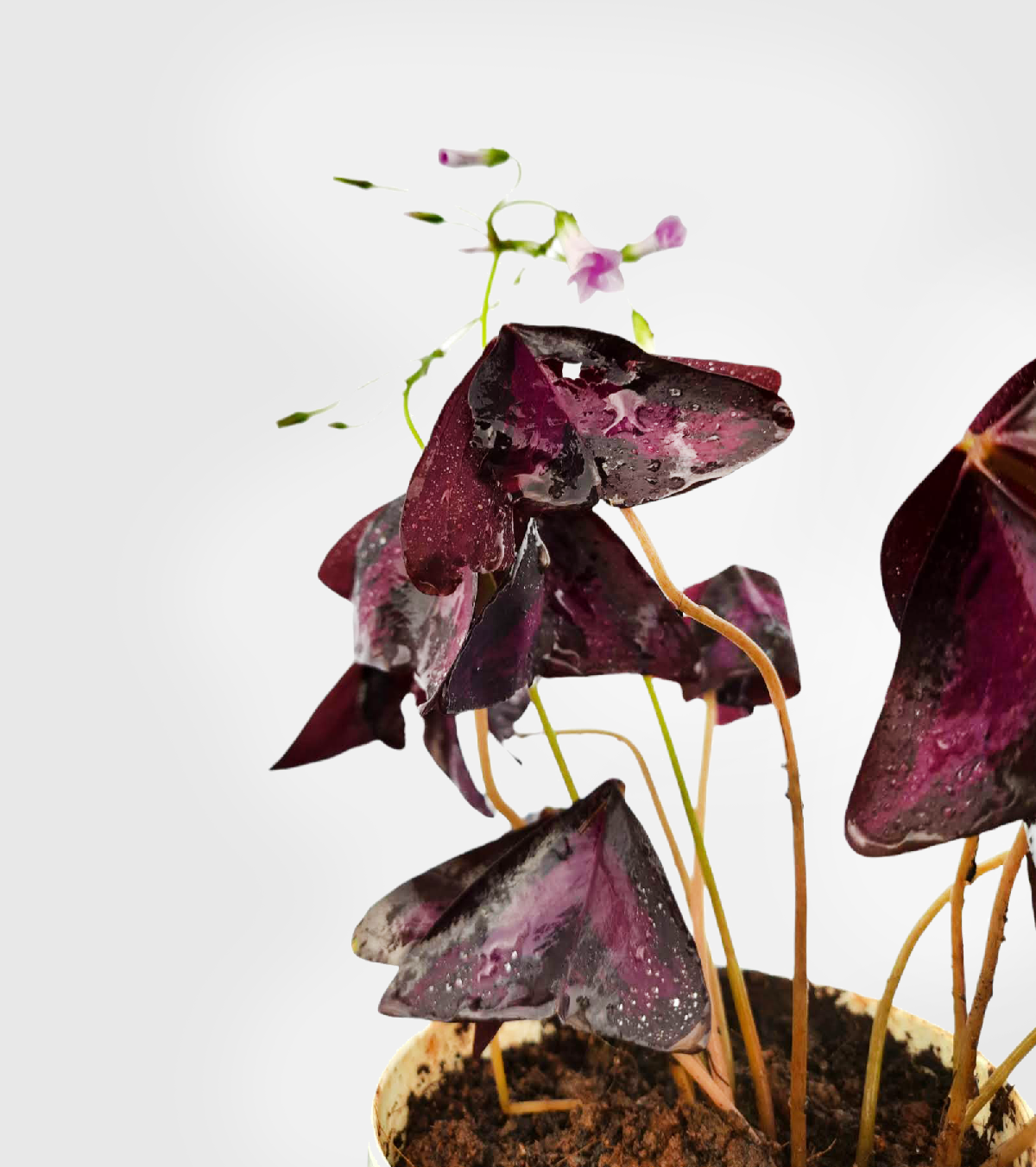 Help me grow!
Plant me in soil that is moist and well-drained, but never soggy. Slightly acidic soil is best for me.
Before planting, improve the soil quality and drainage by digging in a little well-rotted manure or compost.
My leaves may wilt during hot afternoons but usually, bounce back when the temperature drops in the evening. Mind that the species with darker leaves of me tolerate more sunlight.
Feed me every 2 weeks while I am growing with a balanced liquid fertilizer diluted by half. When my blooming stops, feed me just every other month.
FAQs

Do I close up at night?
Yes, I open my leaves in the daytime and close them at night. Indirect bright sunlight


Why am I losing color and leaves themselves?
Some species of me enter dormancy and rest for a period of time. The leaves on me may get pale, then brown and fall off. This is quite natural and definitely not a reason to worry.


Why are the leaves turning brown?
Lack of water is a common cause of leaves turning brown. Generally, I should do well in wet soil and usually prefer to be in such moist conditions. However and certainly you must not drown me!


Am I safe for pets?
No, I am toxic & poisonous to animals.
Oxalis Plant
₹300
---
---
Oxalis are not only excellent houseplants because they come in a range of colors and sizes, but also because they are so fruitful. Like most legumes and a few other plants, they exhibit a phenomenon known as nastic movement (as the opening and closing of some flowers) that is associated with diurnal changes of temperature or light intensity. They sense light quality via receptors release sugars and potassium ions that eventually cause the drooping of the leaflets. Bring home these attractive indoor plant with rich, vibrant, purple leaves and lighten up your space.
Up, Close & Personal!
Get your plants ready to slay!
100% Secure Payment
Secure payment with no doubt
Free shipping
On orders over ₹999.00
Add a Review
Your email address will not be published. Required fields are marked *