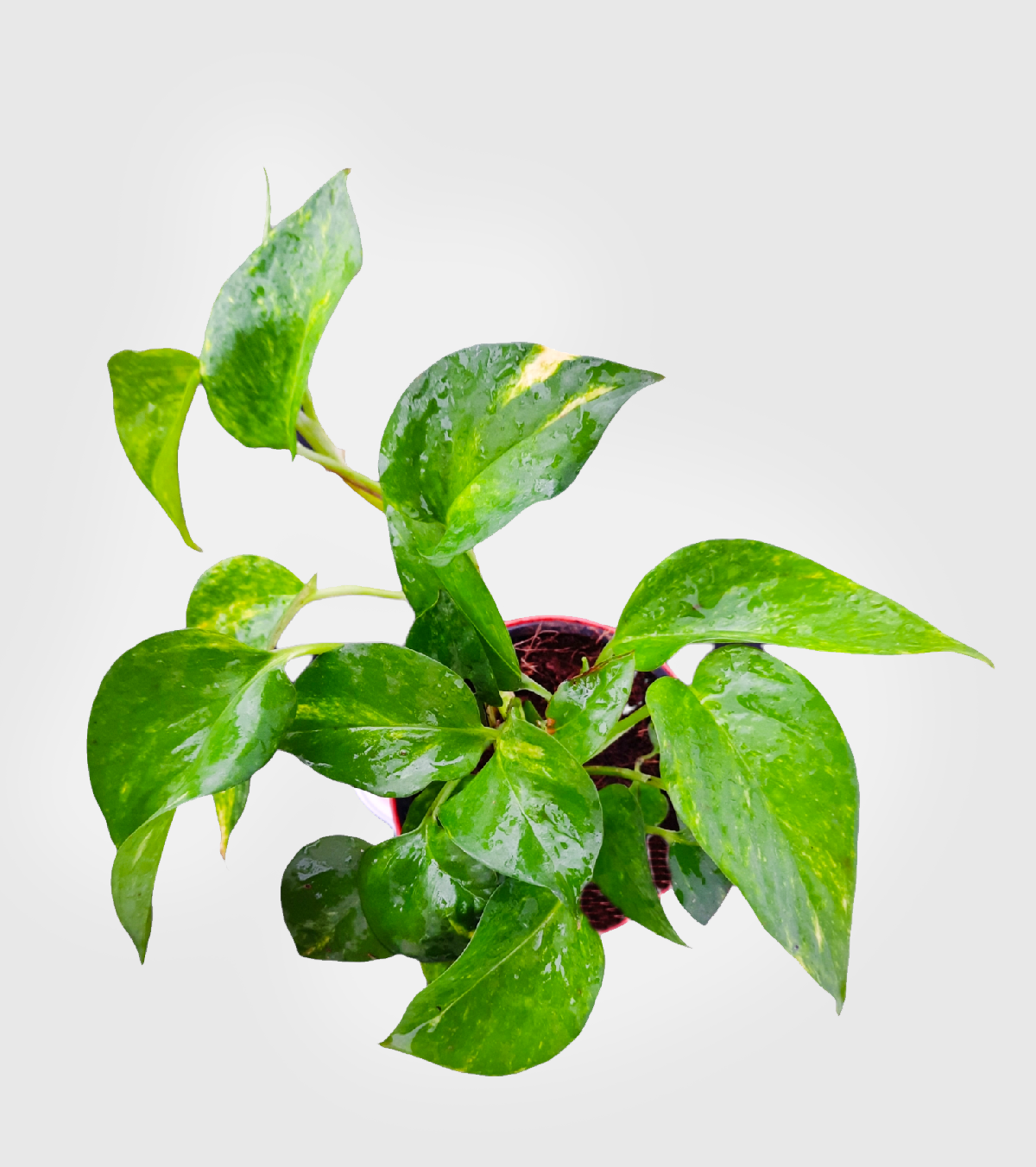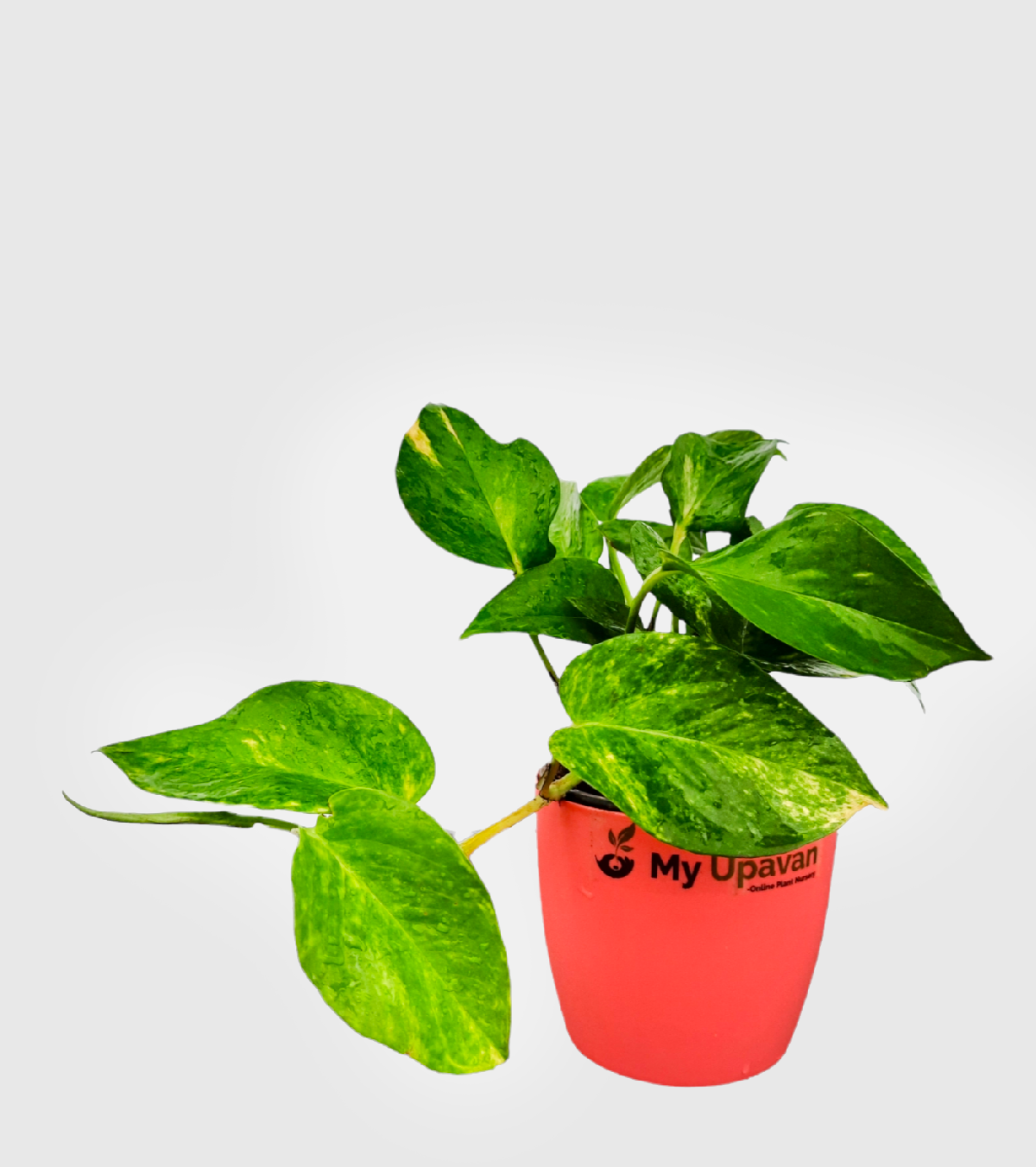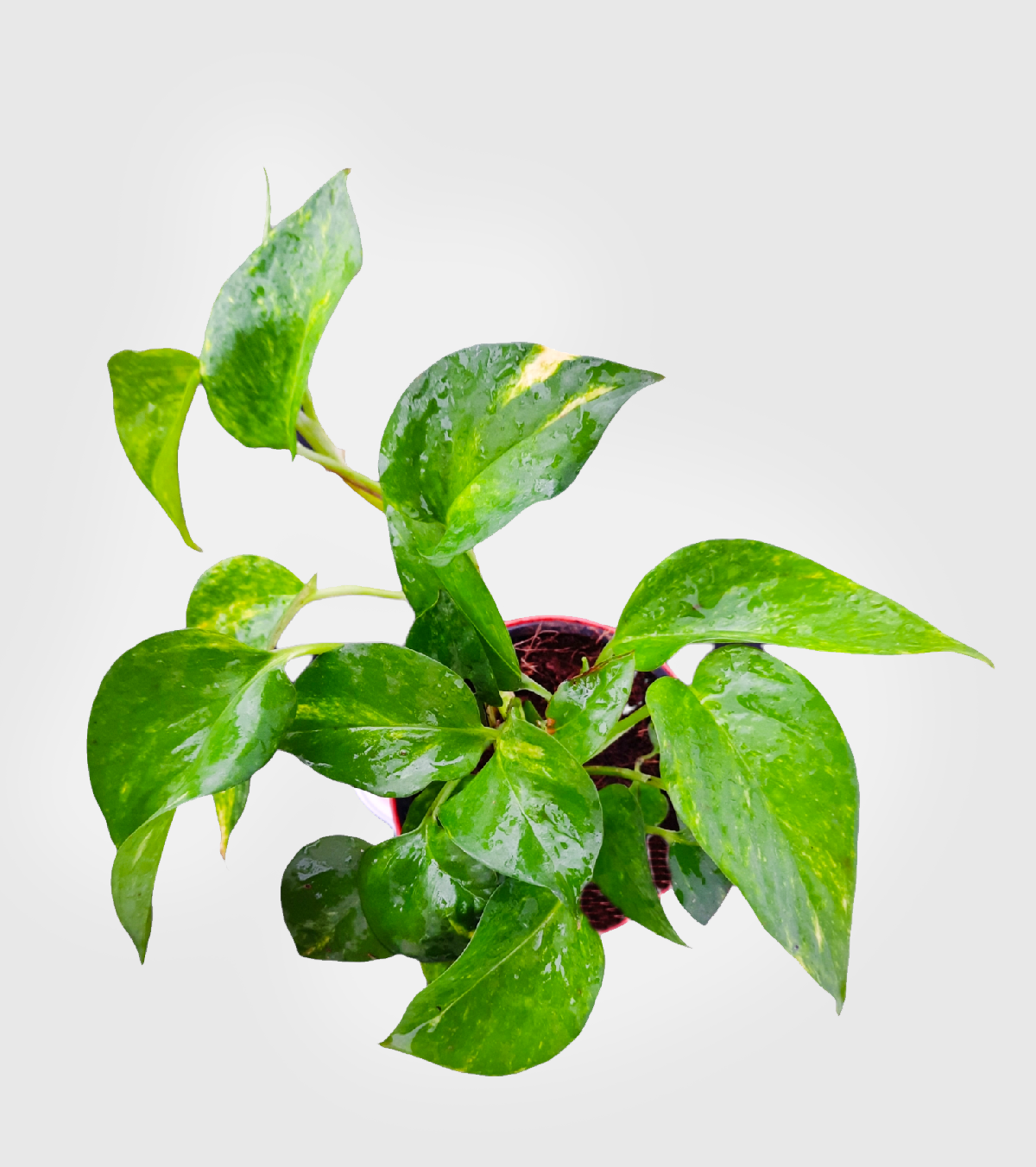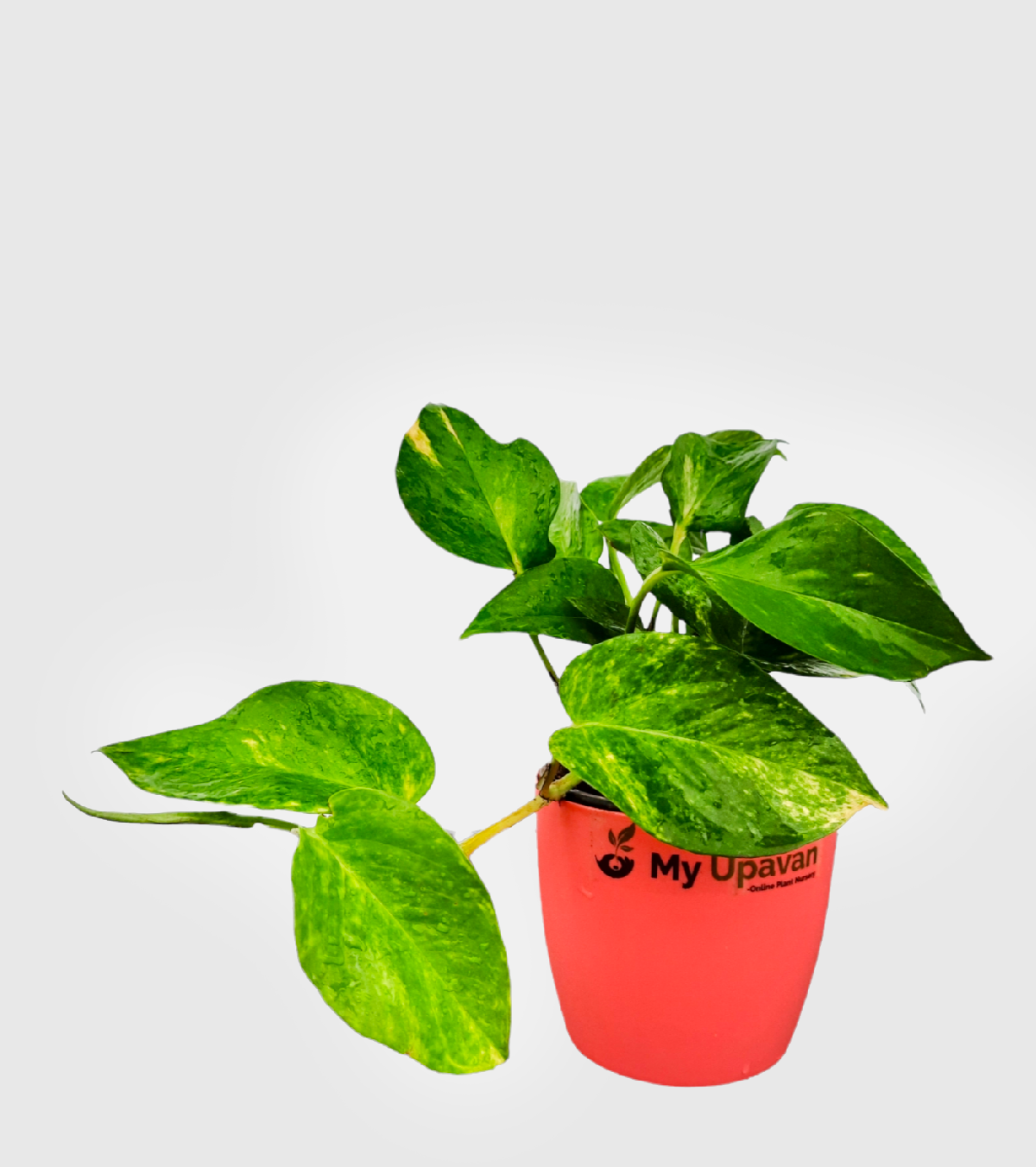 Help me grow!
Pothos displays low light tolerance which makes it ideal for darker rooms and workplaces. At the same time, its ability to improve indoor air quality enables it to keep any home or office environment clean. The shiny green leaves are heart or lance shape and may have variegated patterns
Since I adapt to a wide range of environments, I do well in low light as well as bright indirect light.
Prefer high humidity similar to the ambience in my native habitat and appreciate a misting of my leaves when the indoor air is dry.
Can prosper when grown in both, soil as well as water.
Considered toxic to kids and pets.
When grown in soil, water me only when my topsoil dries out and ensure to discard any extra water in the saucer underneath the pot to prevent my roots from constantly sitting in water.
If I have been grown in a soil medium from the beginning, do not switch over to water and vice versa as I will find it difficult to adapt.
FAQs

How do you take care of the fertilization of the plant?
I am a light feeder so a balanced fertilizer applied once every 3 months ensures that I keep looking healthy.


What about pruning the plant?
I can be pruned or allowed to sprawl as per requirement.  Long runners need to be trimmed to keep me full and bushy, however, if you want to use me as a climbing vine, allow me to grow naturally.
Pothos (Devil's Ivy)
₹200
---
---
A plant that counts amongst one of the easiest to grow, forgiving of neglect, virtually pest and disease free and comes in a range of foliage colors and variegations! The Pothos or Devil's Ivy is the perfect choice to get beginners interested in starting to care for houseplants. This undemanding lovely plant has a long stem that trails gracefully making it a versatile choice for hanging baskets or plant stands. It is also an easy way to add green to your home!
Up, Close & Personal!
Get your plants ready to slay!
100% Secure Payment
Secure payment with no doubt
Free shipping
On orders over ₹999.00
Add a Review
Your email address will not be published. Required fields are marked *