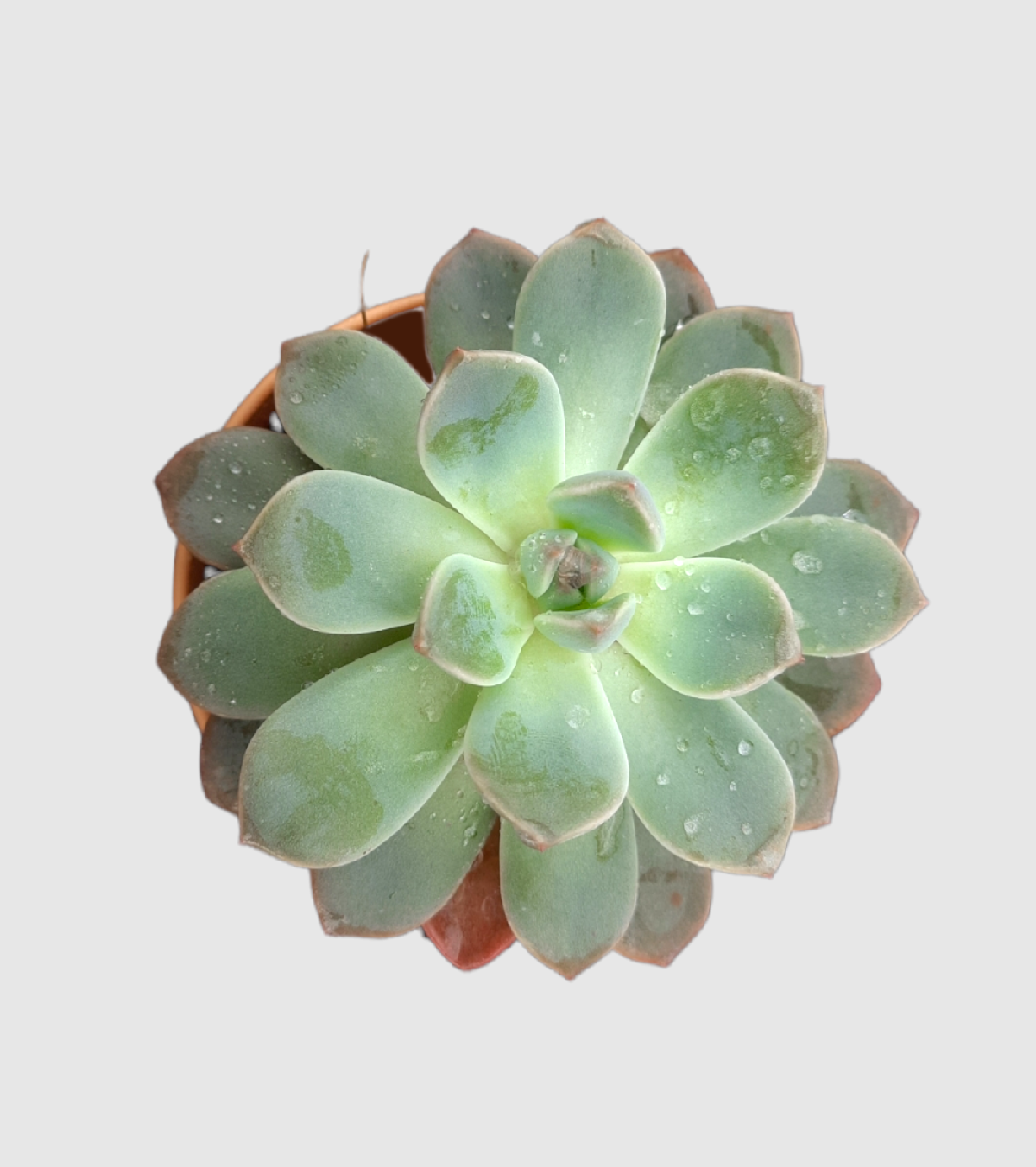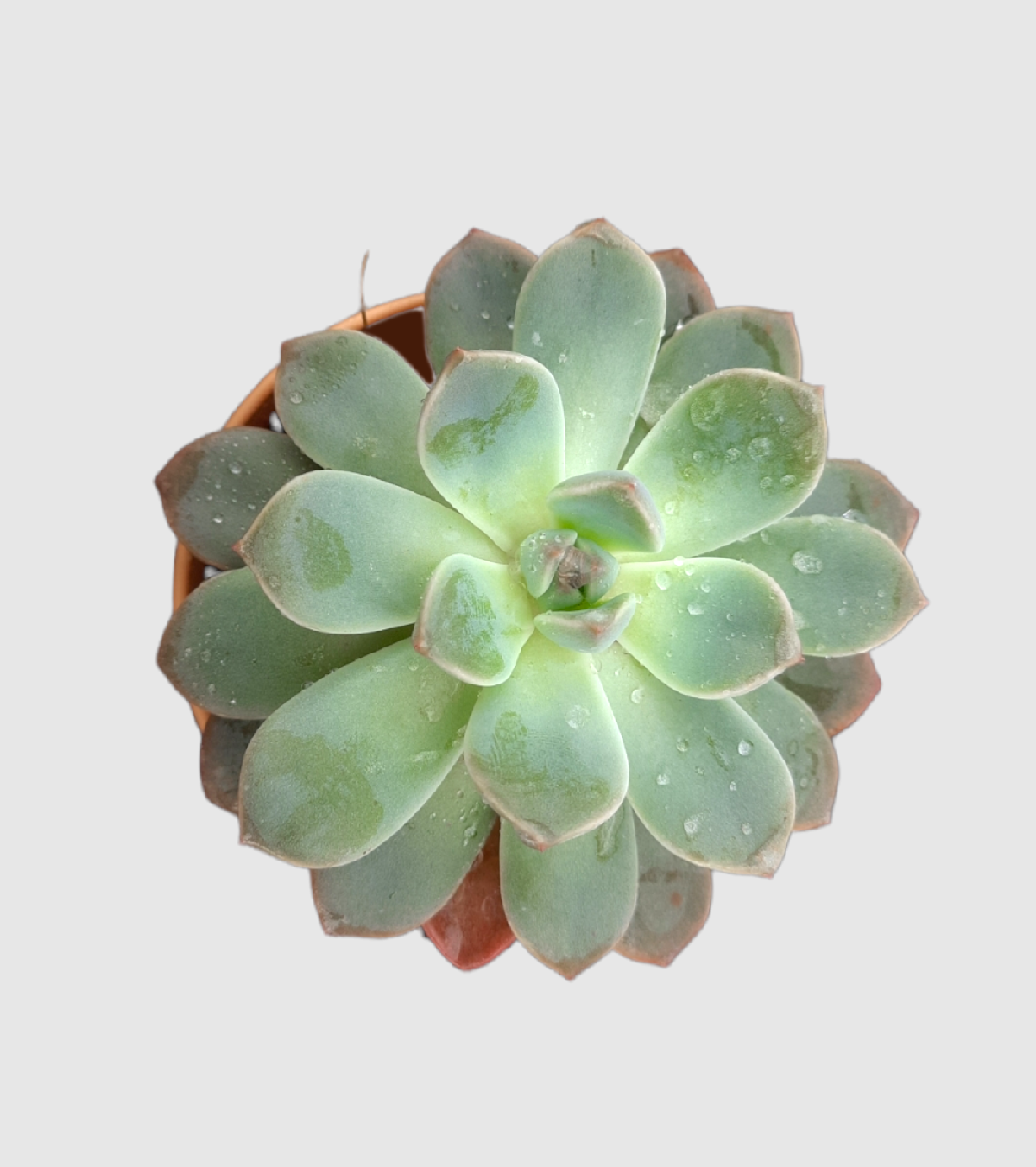 Help me grow!
Bright light suits me best(I'm from the cactus family), but avoid direct harsh sunlight.
Being a native of Africa, I like it warm between 20 to 35 degrees Celsius. However, I can survive the occasional drop in temperature or even extreme heat.
I don't need too much water or humidity. Water me every other day in summer and less frequently in winter. I need excellent draining soil.
Water me only when the soil is dry to the touch because overwatering can kill me. Water only my soil, never my leaves.
I don't need fertilizer.
FAQs
My Echeveria Subsessilis Hybrid Silver Plants leaves are not looking healthy. What could be wrong?
Soft, water-filled leaves mean you are Overwatering me and my leaves and roots are rotting. But withered, dried-up leaves mean you're under-watering me. Just the right amount of water is essential to keep my rosette in full bloom. I want to add more Echeveria Subsessilis Hybrid Silver Plants to my succulent collection.


How do I Propagate them myself?
I am very easy to propagate from leaf cuttings. Gently detach a single leaf by wiggling it out from the mother plant and placing it in the right soil mix. Cover the pot with plastic wrap and make a few holes for air circulation. The Baby plant should develop roots in a few weeks and should be ready for your collection.
Echeveria Subsesilis Hybrid Silver Plant
₹500
---
---
Its silver-grey leaves edged with a tint of red gives it the name Echeveria Subsessilis Hybrid Silver Plant and makes it a beautiful member of the succulent family. The thick fleshy leaves form a perfect little rosette. The plant remains small even when fully grown making it the perfect house plant or an office table plant. A native of African regions, the plant can be now found in homes and gardens the world over because of its tough nature. Though these plants prefer warm climates, they can tolerate cold and long periods of drought too. Bring home an Echeveria Subsessilis Hybrid Silver Plant today to add variety to your succulent collection or gift it to a friend.
Up, Close & Personal!
Get your plants ready to slay!
100% Secure Payment
Secure payment with no doubt
Free shipping
On orders over ₹999.00
Add a Review
Your email address will not be published. Required fields are marked *