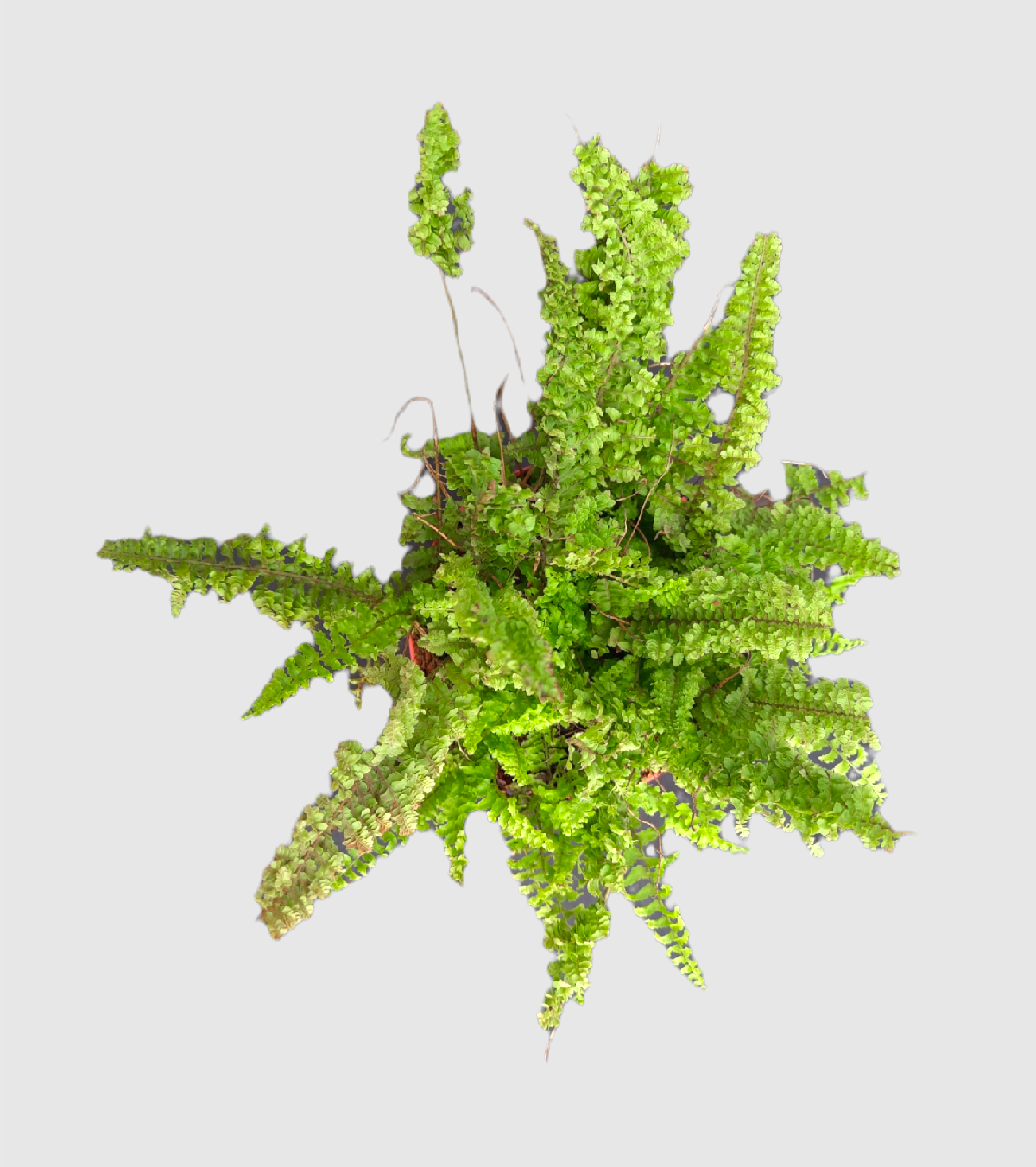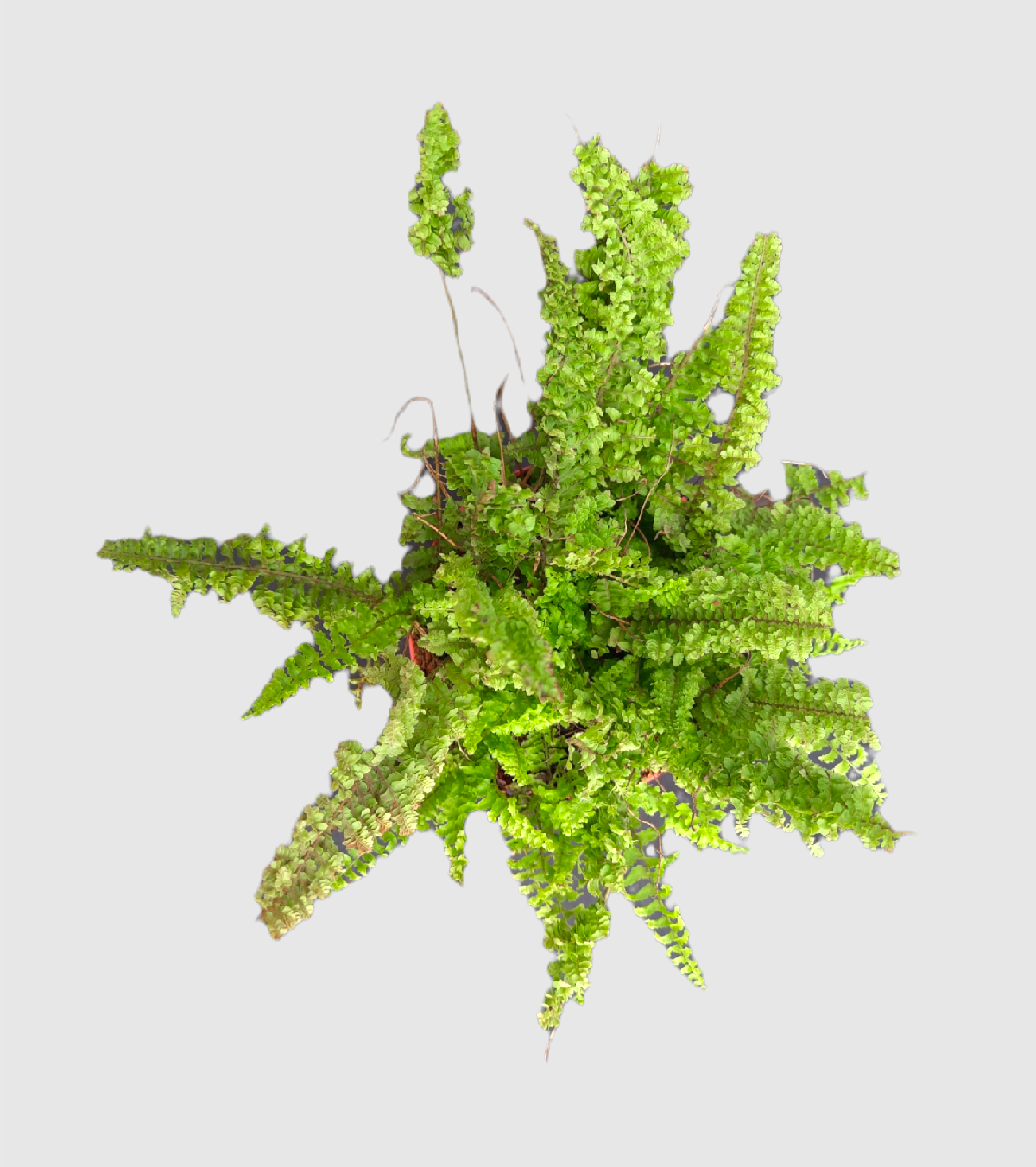 Help me grow!
I grow best in low or indirect light. Direct light burns my leaves, so move me to a shaded spot.
I like it when it's a bit cool, between 15 to 25 degrees Celsius. Don't keep me outdoors when it's too hot or too cold.
Water me only when my topsoil is dry. Make sure the pot has an outlet for excess water to drain out and don't let water accumulate in the saucer either.
I need a little bit of humidity so spray my leaves from time to time. Never place me near a heater or in dry places
Fertilise me only once a month.                                                   
FAQs
What are my Fern Emina Plants leaves looking yellow/brown instead of green?
If my leaves are looking dry and brown, it means I'm under-watered or am in a dry atmosphere lacking humidity. Water and mist me and I'll get better. If my leaves are yellowing at the base, this means you are overwatering me or there's not enough drainage. Once you fix this, I'll be fresh and green again.


 My Fern Emina Plant is so lush and lovely. How do I grow more at home?
The easiest way to grow me is through my offsets (baby plants) that grow from either my roots or trunk. Gently remove these offsets, plant in the right soil, want for roots to develop and you have a new plant.
Fern Emina Plant
₹660
---
---
The perfect indoor plant- compact, green, and thriving in low-light places; that's the Fern Emina Plant for you. Also more commonly called the Curly Boston fern or Dragon Tail fern, this plant has soft and fluffy bright-green leaves that grow upwards and outwards (imagine fountain) as they grow. A full-grown Fern Emina Plant can be up to 5 feet tall. Owing to its low light & humidity needs, it is the perfect indoor plant, especially to brighten up a dull boring bathroom. It also looks great in planters hanging from balconies.
Up, Close & Personal!
Get your plants ready to slay!
100% Secure Payment
Secure payment with no doubt
Free shipping
On orders over ₹999.00
Add a Review
Your email address will not be published. Required fields are marked *