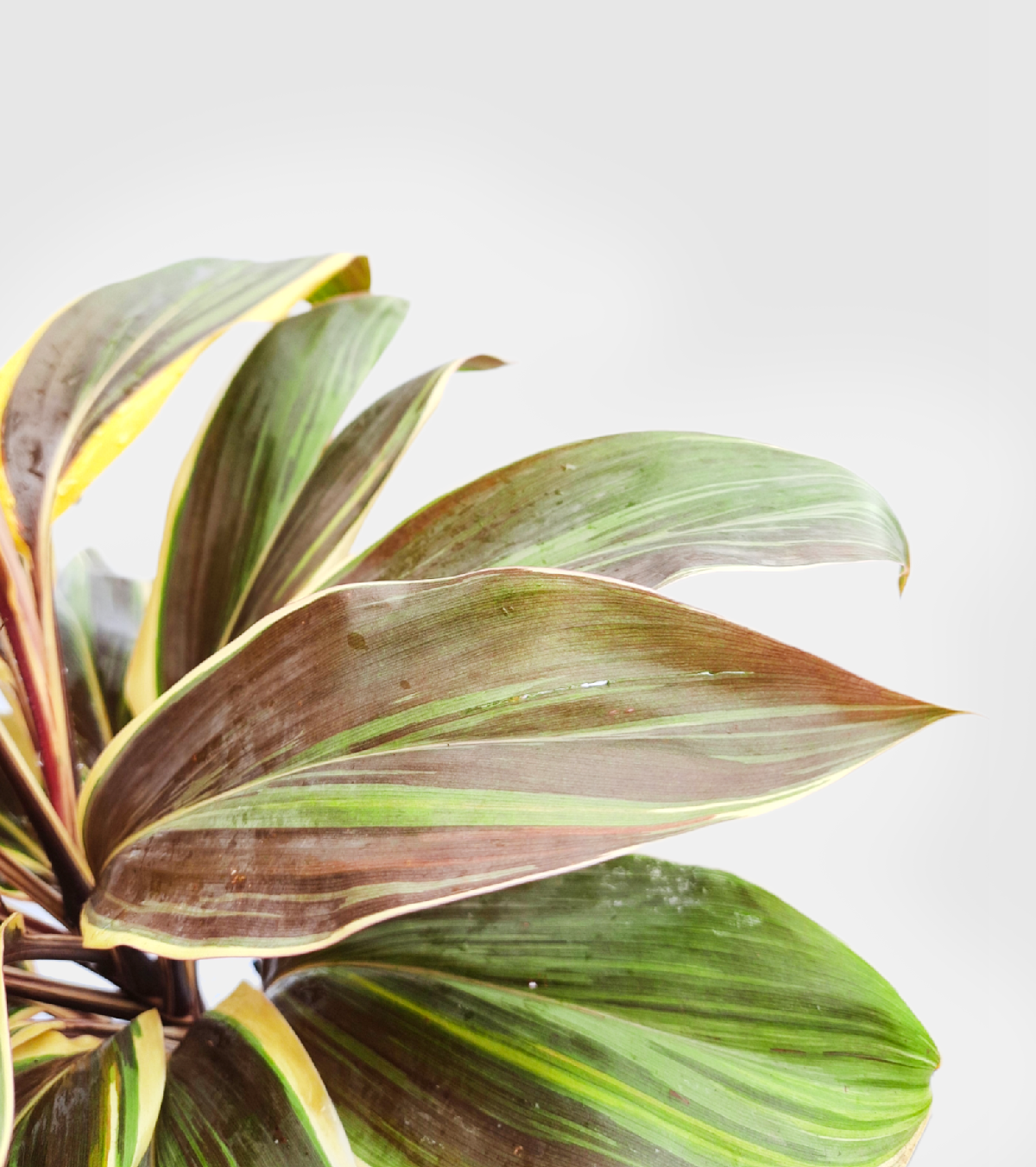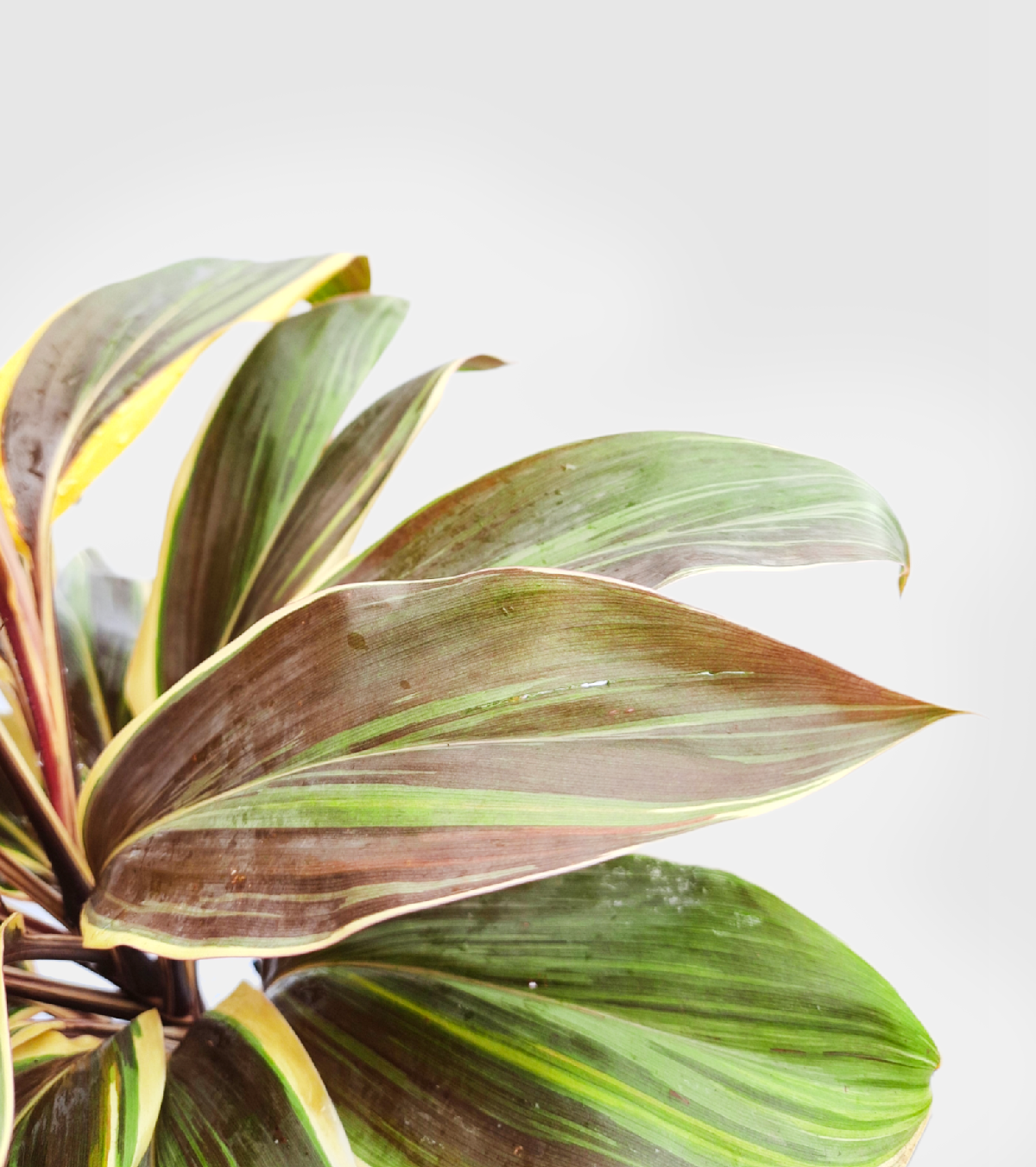 Help me grow!
I am a Hardy plant. Though a temperature of 15-30 degrees Celsius suits me best, I can tolerate the occasional drop in temperature.
Bright but direct sunlight can burn my leaves. So, the best place for me is near the window.
I like the soil to be moist but not waterlogged. Water me only when the top-soil begins to feel dry. Also, water me less frequently in winters than summers.
You can Fertilise me every week in the summers, but avoid fertilising in the winters.


FAQs

How do I keep my Cordyline Chocolate queen plant's leaves looking their best?
My leaves indicate how well you are caring for me - Brown leaves indicate over-watering and yellow leaves indicate under-watering. Check my soil and water me just right. If my leaves are spotty, it could indicate an infection; spray me with a pesticide or neem oil to keep me healthy.


I want to line my entire corridor with the Cordyline Chocolate queen plant? How can I grow them from the mother plant?
As I grow I produce suckers - small baby plants. Gently remove them and plant them in individual pots and they'll grow with proper care.
Cordyline Chocolate queen plant
₹400
---
---
A palm-like tropical plant with colourful leaves and a beautifully delicious name. That is the Cordyline Chocolate queen plant with broad green-brown leaves that are streaked with purple or red and have a creamy yellow edge. The leaves change colour as they grow to make it a fun plant to watch.
The Cordyline Chocolate queen plant leaves branches from one single tall stem and the plant can grow up to 4 feet tall. Since it has a single stem and does not branch out, it is easy to place the plant even in compact homes. The Cordyline Chocolate queen plant is not only stunning but is also an air purifier making it your perfect indoor companion.
Up, Close & Personal!
Get your plants ready to slay!
100% Secure Payment
Secure payment with no doubt
Free shipping
On orders over ₹999.00
Add a Review
Your email address will not be published. Required fields are marked *